Online Consultation with Gastroenterologist? What is that and who benefits from it?
For a long time and especially now I have heard many times:
– Here in Colombia it doesn't work
– That's weird, I like to be examined by the specialist
– Umm… sounds suspicious to me
– Calm doctor that I travel so that he reviews the exams
At the time of writing this article, our health services are thinking of the worst case scenario of how
care for patients who become infected and develop a moderate or severe illness from infection of the
coronavirus. We see the news from Colombia and the world and they only show us that hospitals in Spain, Italy
and surprisingly the United States is overwhelmed. I think we all wish from the bottom of our
heart that nothing happens and with the favor of God it will be like that. Meanwhile we accept that for now the
Social distancing and proper hygiene and disinfection is the best we can do against this virus.
But even in our house life goes on and we can get sick from other things. A heart attack or childbirth don't know
about virus or quarantine. Neither digestive discomfort.  Meanwhile the ambulatory care of Gastroenterology and
other specialties have stopped or are slower than usual. The form of care in Endoscopy and
Colonoscopy has also changed (Endoscopy and Colonoscopy in the Coronavirus era)
This is where the online consultation can help many people to solve their problems and not
they have to go to emergencies or expose themselves to contagion or not be treated. Nor do you have to hold on until
everything back to normal.
How is the online consultation with the Gastroenterologist
A video consultation is very similar to what I do in my face-to-face consultation. You are going to tell me what you
It happens, for how long and what have you done so far. I'm going to ask you the questions you consider
relevant to make a diagnosis. I will ask you about your personal, family history and if you are taking
medications or you have had tests. What changes is that I will not examine you nor will we have
that interaction that gives the face-to-face consultation. It is literally more distant and it shows. However, what you
tell i´ts very valuable to make a diagnosis and propose the best recommendations for your symptoms to go
improving and discovering the root of the problem. I will send you my formulation and the order of the exams that
you need. Everything you tell me is stored in the digital medical record that we have enabled for our
query. Your data will be saved with the same responsibility as we do in the face-to-face consultation.
As you can see, it is a serious thing that I tell you, it even generates more work in logistics and development than
consultation normal. The video consultation is done by Zoom because it is very easy to download and use. We can
also do by WhatsApp if you prefer. Online consultation is a service that I have in my portfolio
for several years although it was not as necessary as it is now. I have been happy to see patients from
other parts of Colombia and even other countries such as Peru, Argentina, the United States, among others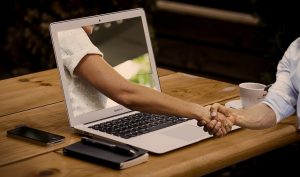 How is the procedure for the video consultation
1️⃣Contact us by WhatsApp at this link http://wa.me/573207571313 or call us at (+57) 3207571313.
2️⃣Schedule the date and time of your appointment.
3️⃣ We will send you the QR code or the account number so that you can transfer the value of your query. A
Once this is verified you will receive the invitation to the appointment.
4️⃣At the scheduled time we start the video consultation
5️⃣Your orders for exams or the medical formula are sent to you by WhatsApp. If you need we will make a
revision video consultation or we will do it in person if necessary.
✳️ If you live outside of Colombia and do not have access to Bancolombia transfer you can make the Payment by
Paypal. Tell us and we will send you the link to the email so you can pay with your credit card. This is a secure
platform and used worldwide. I have used it myself as a client and it has gone well for me.
What is the online consultation for?
Although not everything will be the same, we will live our life in the best way. I see that online consultation
after this crisis, they will have earned people's trust or at least they will know it. I will use them in these
cases:
✅ If you live far away and want to do the consultation and exams at my Endoscopy and Colonoscopy Center. I have
patients who live in other countries, other regions of Colombia or Antioquia. You can make the consultation before
traveling to Medellin with that I realize what or the exams you need and we can schedule them for the
date you have estimated to be in Medellín. With this we save time and optimize your time allowing
save money on expenses.
✅ To review exams or follow up on discomfort if you live far from Medellín.
✅ You traveled to another country and there you started digestive discomfort. We may already know each other or it
is the first time that we will see each other but I can advise you so that you do not damage your trip.
✅You live in Medellín or in the metropolitan area but it is not easy for you to go to my office due to work hours or
because they do not give you permission or because you are far away
I was very pleased to have told you this. Schedule your appointment for Online Consultation with Gastroenterologist
so that even in the distance you
help find the solution to your digestive problems
Get to know my services at https://endoscopiaycolonoscopia.com
Cheers,
Mauricio González Hernández
Your Gastroenterologist in Medellín