Do you consult online with your Gastroenterologist? What is that and who benefits from it?
In recent months I have heard many times:
"What I need is for a specialist to examine me"
I'm tired and bored of virtual
Don't worry, doctor, I travel to have my tests checked.
Although the ideal is a face-to-face appointment, the pandemic taught us that there are times and occasions when a good virtual appointment can be made and that is what I am going to talk about next.
How is the online consultation with the Gastroenterologist
A video consultation is very similar to what I do in my face-to-face consultation. We are going to communicate through Zoom and you are going to tell me what is happening to you, your concerns and worries or what you have done so far. I am going to ask you the questions that I consider pertinent to make a diagnosis.
I will ask you about your personal and family history and if you are taking medications or have had tests done. What changes is that I am not going to examine you nor are we going to have that interaction that the face-to-face consultation gives.
However, what you tell is very valuable to make a diagnosis and propose the best recommendations so that your symptoms improve and know what is happening to you. The online consultation reminds me of my teachers at the National University of Colombia who told me:
"Mauricio, if after talking to your patient you don't have a diagnosis, it is very unlikely that the physical exam will give it to you"
When we finish I will send you the formulation or the order of the exams that you need. Everything you tell me is stored in the digital medical record that we have enabled for our consultation and your data will be stored with the same responsibility that we do in the face-to-face consultation.
As you can see, it is a serious thing that even generates more work in logistics and development than the normal consultation.
Online consultation is a service that I have had in my portfolio for several years and during that time I have been able to help patients from other parts of Colombia or from other countries.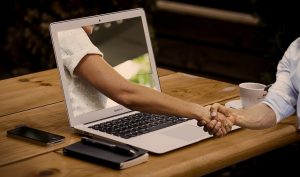 How is the procedure for the video consultation
1️⃣ Contact us by WhatsApp at this link http://wa.me/573207571313 or call us at (+57) 3207571313
2️⃣ Schedule the day and time of your appointment.
3️⃣ We will send you the QR code or the account number so that you can transfer the value of your query. Once this is verified you will receive the invitation to the appointment.
4️⃣ At the scheduled time we start the video consultation.
5️⃣ Your orders for exams or the medical formula will be sent to you by WhatsApp. If you need it, we will do a review video consultation or we will do it in person if necessary.
Who does an online consultation help?
After this crisis, online consultation has earned our trust or at least is more familiar. I recommend it in these cases:
You live far from Medellín but you want me to see you in consultation.
You plan to travel and want to make the consultation beforehand to find out if you require exams and be able to schedule them in a timely manner
Review exams or follow up on your discomfort. For example, I have patients who live in municipalities of Antioquia who spend between 2 and 8 hours in a car or bus to get to my office. They perfectly save this trip with a video consultation. We already know each other
You want to avoid traffic congestion or bad weather conditions.
Your work or your obligations prevent you from traveling but you need the consultation because you feel bad
You are abroad and you want me to give you an opinion about a result
I am very happy to have told you this. Schedule your appointment online here so that even in the distance I can help you find the solution to your digestive problems.
Get to know my services at https://endoscopiaycolonoscopia.com
Cheers,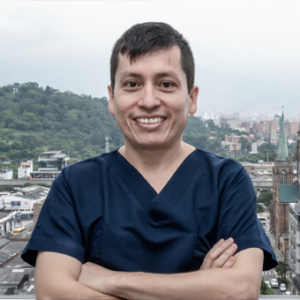 Mauricio González Hernández
Your Gastroenterologist in Medellín