The coronavirus and your Endoscopy or Colonoscopy. Today I want to tell you how the presence of this virus in the world affects your procedures or your consultation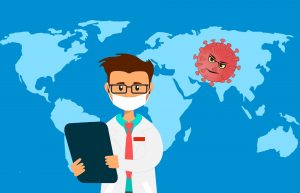 What we know so far about the Coronavirus COVID 19
The main form of transmission is through drops of saliva and respiratory secretions.
Now that much of the population is vaccinated, the symptoms are milder and can be similar to a common flu. Other symptoms may be cough, fever, or fatigue.
Between 5 % and 50 % of infected people may present nausea, vomiting or diarrhea prior to the onset of fever and cough.
The genetic material of the virus has been found in the fecal matter of infected people, so it is suspected that there is also Fecal-Oral transmission.
This virus can spread even without symptoms, in what we call the prodromal phase, which lasts an average of 5 days (0 to 14 days).
People most likely to have severe disease are those over 60 years old, those with debilitating diseases or those who are not vaccinated.
Despite the fact that we have been freed from almost all restrictions, it is still important to wash your hands and wear a mask if you have flu symptoms or are in a health area
How Coronavirus affects my Upper endoscopy or Colonoscopy
1️⃣ There is a risk of infection:
An endoscopy or a colonoscopy are procedures in which there is a risk of transmitting the virus to patients and health personnel.
The risk is higher in upper gastrointestinal endoscopy because, even if it is done with sedation, there is a greater probability that aerosols of saliva or respiratory secretions will be expelled into the environment.
In addition, there is close contact between the patient and the health personnel (during the examination the distance between the patient and the doctor and the nurse is about 20 to 30 centimeters).
During colonoscopy, virus particles also come out with flatus and fecal matter.
In the informed consent, it will appear that there is a probability that you will become infected during the procedure or during the stay in the Endoscopy or Colonoscopy center. We are all vaccinated but we do not trust this invisible enemy
2️⃣Do not take the test if you are sick:
If you currently have a cough or an active respiratory infection (even if you think it's just a cold), if you have been in contact with people infected with Coronavirus or if you suspect that you have the infection, schedule your Endoscopy or Colonoscopy for another date.
3️⃣Some habits of the pandemic continue
If possible, come with only one companion so that there are no crowds in the waiting room. When you go to the procedure room we will ask you to wash your hands and forearm
The person you came with will not go to the recovery room or the endoscopy room. Your gastroenterologist and their assistants will continue to wear masks during procedures
Online consultation with your Gastroenterologist
When you come to the consultation with your Gastroenterologist, you will see that some habits still continue:
You are going to see me with a mask, in a work uniform and when I examine you I am going to put on gloves.
When you leave my office, you will see that one of my assistants comes in to clean and disinfect surfaces and remove the cover from the stretcher.
We continue with the online consultation service (Video Consultation). In this we talk about everything as if you were with me in the office and there if you are going to see my face.
Learn more about the online consultation Here: https://endoscopiaycolonoscopia.com/online consultation with gastroenterologist/
Schedule your appointment for Endoscopy / Colonoscopy / Consultation in person or online at this link http://wa.me/573207571313 or on the phones ☎️ 60 4 3223087 or 3207571313.
Learn more about my services at https://endoscopiaycolonoscopia.com
Cheers,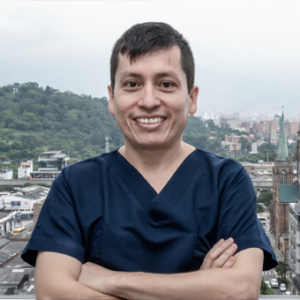 Mauricio González Hernández 
Your Gastroenterologist in Medellín